COMMERCIAL AUDITIONING 1
Wednesdays, April 12, 2017 (late registration available)
Wednesdays, August, 2017
Weekend classes starting Fall, 2017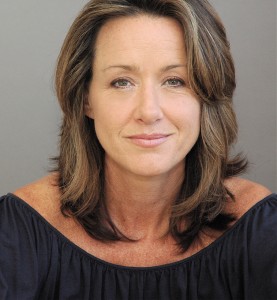 This unique workshop developed by Carolyne Barry is the most comprehensive available. The instructors teach the Carolyne Barry commercial audition technique which focuses on developing each actor's acting skills and on-camera commercial persona. This valuable program features one-on-one, on camera instruction in: Commercial Monologues, Scenes, Interviews, Product Handling and Cue Cards. Each week, students take home copies of their classwork on flash drives.
Twelve students
Work On-camera 2 – 3 times a night
3 – 3 1/2  hours per session – classes start at 7.00 pm
$ 475 for this 8 week workshop (classes meet once a week)
4 classes are taught in Valley Glen (just north of Studio City) and 4 classes in West Hollywood
Teachers: Kimberly Jürgen and/or Lauren Letherer

COMMERCIAL AUDITIONING 2
September, 2017
This workshop was designed by Carolyne Barry for the actor who has trained and/or has worked professionally as a commercial actor in a major market for approximately two years. We focus on developing the actor's commercial skills and personality as well as introducing them to strong techniques that improve auditions and make them competitive. On-camera each night, with students taking their classwork home on flash drives.
Eight students
Teacher: Kimberly Jürgen
Work On-camera 2 – 3 times a night
3  hours per session
$ 395 for this six week workshop
click on this class on the calendar page for class addresses

COMMERCIAL AUDITIONING 3
TBA, 2017
In this transformational workshop for the advanced/ professional, Kimberly Jürgen specializes in defining each actor's unique commercial personality and teaches a strong technique that is instantly performable, based on techniques developed by Carolyne Barry. Kimberly was trained by Carolyne Barry, who was known to be the toughest and most thorough teacher working.
Only the serious actor need apply. Extensive homework each week.
Eight students
Work On-camera 2-3 times a night
3 hours per session
$ 395 for this six week workshop

COMMERCIAL WORKOUT
TBD
Our ongoing commercial workouts are designed for actors who have completed a Commercial class at CBAA and need a challenging workout to keep their skills fine-tuned. Applying the techniques developed by Carolyne Barry, we work with students on-camera, practicing various types of commercial auditions. Each student's work is also recorded on personal flash drives.
Students can sign up for all 6 weeks or get a FlexPass for any 4 weeks during the 6 week cycle. (No makeup classes.)
Twelve students
Pre-requisite: Commercial 1 or 2 with CBAA
Work On-camera 2-3 times a night
7.00-10.00 pm
$ 300  for this six week workshop (or $ 250 FlexPass for flexible 4 of 6 weeks)