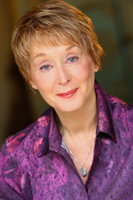 Carolyne Barry has performed in over 400 national television commercials and for fourteen years has been one of the most successful & recommended commercial coaches in Hollywood. Plus, for the last five years, she has been doing the L.A. casting for six of New York's top directors. The combination of her experience and thorough approach is what makes her innovative workshops the one to take. Carolyne's reputation is so wide-spread, that she has been featured in the Hollywood Reporter, LA Reader, Los Angeles Examiner, Backstage West as well as on CNN, KHJ, KTTV, and TV talk shows throughout the country.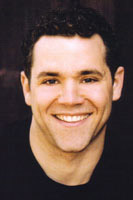 Joshua Bitton is an actor, teacher director and casting assistant. He has been a professional actor for more than eight years with numerous TV and Film credits that include: Navy NCIS, Without A Trace, Seventh Heaven, One Life to Live, Guiding Light, The Job and National Treasure plus he has starred in numerous Off-Broadway and regional theatre productions. Mr. Biton received his MFA from Rutgers University where he trained as an actor and a teacher under William Esper. He taught at Rutgers for two years and since 1998 has been teaching classes for top acting programs and private coaching in NYC, and LA. Recently, he served as coach on the set of 8 Mile, working with Eminem. Joshua also works as a casting assistant auditioning actors alongside some of the most prestigious theatrical casting directors in NY and LA.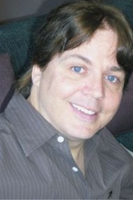 Don Bloomfield is a teacher, actor, producer and screenwriter.  As an actor, Don was trained for five years by teachers such as Sanford Meisner and William Alderson at the Neighborhood Playhouse in New York, where he went on to earn a Drama Desk Award nomination for Best Actor before continuing a career in film and television over the next fifteen years opposite such stars as Diane Keaton, Tim Roth, Molly Ringwald, Jimy Smits and Donald Sutherland.  Mr. Bloomfield has also produced two features, including the soon-to-be-released, "Finding Bliss" which he also worked on as a screenwriter.  He has directed numerous plays in New York and Los Angeles, and has written and worked on show development for HBO.  Since 1999, Don has been teaching the Meisner technique and advanced scene study at major schools in Los Angeles, as well as being a successful private coach.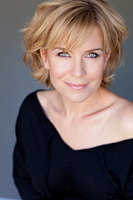 Heidi Dippold is an award-winning actor and teacher. She has starred in major stage productions at theatres across the country including: The Long Wharf Theatre, Berkeley Repertory Theatre, South Coast Repertory, The New Orleans Shakespeare Festival, Signature Theatre Company and LA Theatre Works. Heidi has also appeared in the film HOUSE and on TV in THE SOPRANOS, NCIS, NYPD BLUE, LAW & ORDER, ALL MY CHILDREN, ANGEL, and ALIAS to name just a few. Ms. Dippold has an MFA from Rutgers University and is a certified Fitzmaurice Voicework instructor. She has taught acting, voice and speech at Rutgers University, Tulane University, California State University Northridge and has also coached privately in Hollywood since 1998.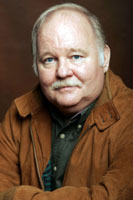 Donovan Scott is an Actor, Director, Teacher. Mr. Scott has starred or co-starred in over 30 films, including: Police Academy, Popeye, Savannah Smiles, Zorro and The Gay Blade, Sheena, 1941, Splash Too, and Back To The Future. In Russia , he starred in mini-series and films as well as directing two films and one of the mini-series which he co-wrote. Donovan taught Comedy, Improv, and Mime for 5 years in Northern California as well as being invited as a Guest Teacher in schools and universities throughout the North East. In 1997, he was the director and teacher of his LA Improv Company, Brew Ha Ha in Los Angeles. For the last two years he has been teaching the Improv, Intro Acting and Scene Study workshops for Carolyne Barry. He has also been an invited Guest Instructor in schools and universities throughout the U.S. and most recently, at Stella Adler's Studio, in Hollywood.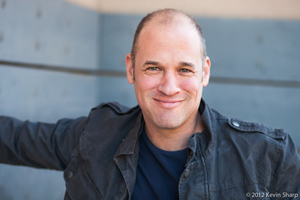 Jonathan Klein has been an actor, producer and teacher since 1990. He has appeared in dozens of national commercials and hundreds of plays. His television credits include CRIMINAL MINDS, METHOD AND RED and LEAP OF FAITH and was a series regular on ONLY JOKING. Jonathan's film credits include, COYOTE UGLY, HOTEL FOR DOGS, TIMECOP, MOTEL AND THE SELLING. Mr. Klein is the creator, executive producer and workshop leader of The Young Writer's Project. He has also been a guest instructor teaching audition technique at Chapman University.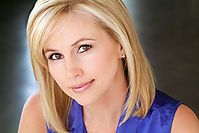 Suzanne Sena Suzanne Sena's experience as a National TV Host, News Anchor, and Entertainment Reporter has made her an in-demand talent coach across the country since 2004. Ms. Sena is an Emmy-nominated host of E!'s Celebrity Homes, has worked as a Correspondent/Anchor for Extra and a breaking news anchor on the international cable news Fox News Channel and can be seen in numerous commercials and infomercials. Most recently, Suzanne is known to TV audiences as "Brooke Alvarez" on IFC's successful Onion News Network.
For more info on Suzanne view her reel: www.suzannesena.com 
Her insider-insight, on-set expertise, talent and professionalism…combined with her "personal trainer" approach to teaching, have made her the "go-to" person in Hollywood for telePrompter training and Host coaching. She proudly offers her Sena-Series™ Hosting Workshops exclusively through the Carolyne Barry Workshop Program.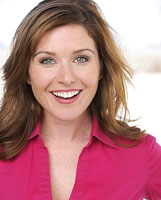 Shannon O'Dowd Spokesperson, Host, and Actor has been working professionally in the entertainment industry for the last decade. She has had recurring roles in shows like The Bold and The Beautiful and series regular roles in shows like the the medical drama Diagnosis X. As a spokesperson, she has had several national campaigns including Sunsweet Raisins, Invisalign, Ditech, Discovery Toys and Nissan. As a host, she has been the face of many spots in the infomercial world including Think and Lose, Lipozene, Bankruptcy Legal Network, and the Sneeze Sleeve.
Trained under Suzanne Sena, Shannon's teaching encompasses the Sena-Series techniques and principles – caring, enthusiastic, and specific. She trains her students to "pop" by being a host with a lot of life, perspective, and a strong point of view. She's a favorite among students, and currently teaches the majority of Level One workshops, as well as contributes in Sena-Series specialty workshops.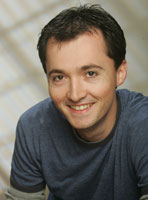 Robert Scheid, an actor, broadcaster, and teacher, has been teaching and performing in the Los Angeles area since 2001. He has worked professionally in Radio, TV, Film, and on Stage. Trained as a teacher by Donovan Scott, Robert's teaching credits extend from UCLA to The New York Film Academy as well as several local workshop programs. He is currently part of two Improv groups and a sketch comedy writing team.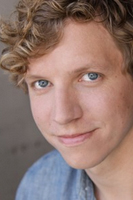 Gregory Hoyt is an Actor, Improviser, Teacher and Producer. He has been a professional actor for since 2005 with numerous TV and Film credits that include: Greek, Heroes, Hart of Dixie, Campus Ladies and J. Edgar, opposite Leonardo DiCaprio. Mr. Hoyt has also appeared in over 50 National and International Commercials as well as performing in over 300 Improv shows throughout Hollywood at such theatres as The Upright Citizens Brigade, IO West and The Improv. Mr. Hoyt received his Acting BA from UMass Amherst.